About Us (USGG)
Utsunomiya Systemtized Good-will Guide Club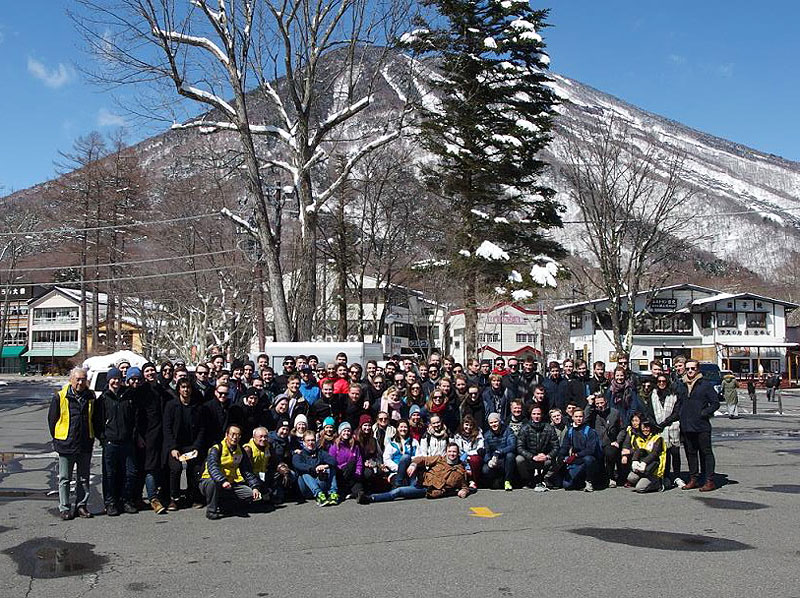 The Utsunomiya SGG Club (USGG) is a volunteer guide and interpreter group. We assist non-Japanese speaking foreigners in and around Utsunomiya who find difficulties in communicating in Japanese.
We also help foreign visitors traveling to tourist spots in Tochigi Prefecture including Nikko, Utsunomiya and Mashiko by offering them free guided tours (At present, English and Spanish are available).
Utsunomiya, the capital city of Tochigi Prefecture, is located about 100 km north of Tokyo and can be reached by a 50 minute Shinkansen-ride from JR Tokyo Station.
Nikko, one of the most popular sightseeing spots in Japan, and Mashiko, the famous pottery town, are within easy access of Utsunomiya, either by train or by car.
Our club is acting in close cooperation with the Japan National Tourist Office (JNTO). The following are some of our activities:
Offering free volunteer tour guides in Tochigi Prefecture including the World Heritage Site in Nikko.
Giving tourist and transportation information about Nikko, Utsunomiya and Mashiko etc., especially at the "?"-Booth at JR Utsunomiya Station (near the Nikko Line, Track No. 5).
Editing and publishing sightseeing booklets and tourist brochures in English, Chinese and Korean.
Acting as volunteer interpreters at various kinds of events, sports tournaments and meetings.
USGG was established in November 1989, with the support of the Utsunomiya City Government. Since then, we have played an active role for more than 30 years in contributing to international exchange and mutual understanding with foreign residents or tourists by introducing them to Japanese culture.
We hope, through the above-mentioned grass-roots activities, we can be of some help in the "Visit Japan" Campaign promoted by JNTO.
If you have any questions or need any assistance regarding sightseeing or nature and lifestyle of Tochigi, please feel free to contact our club. We are looking forward to welcoming you to the World Heritage Site of Nikko and Utsunomiya, a cultural and historical city.